It's the beginning of the summer season, the perfect occasion to send you a newsletter. My first newsletter!
You are receiving this letter because we already crossed paths, at a show, a workshop, or elsewhere.
If you are interested in my work and want to keep following it, I am sincerely grateful! Many thanks!
So, what happened in 2023?
Le Samovar
I spent the winter at the clown school Le Samovar, in Paris. An intense time in a space where I could try, fail and learn with method, structure and a group of great clown apprentices! 6 months of school during which I lived with my grandmother. A good life.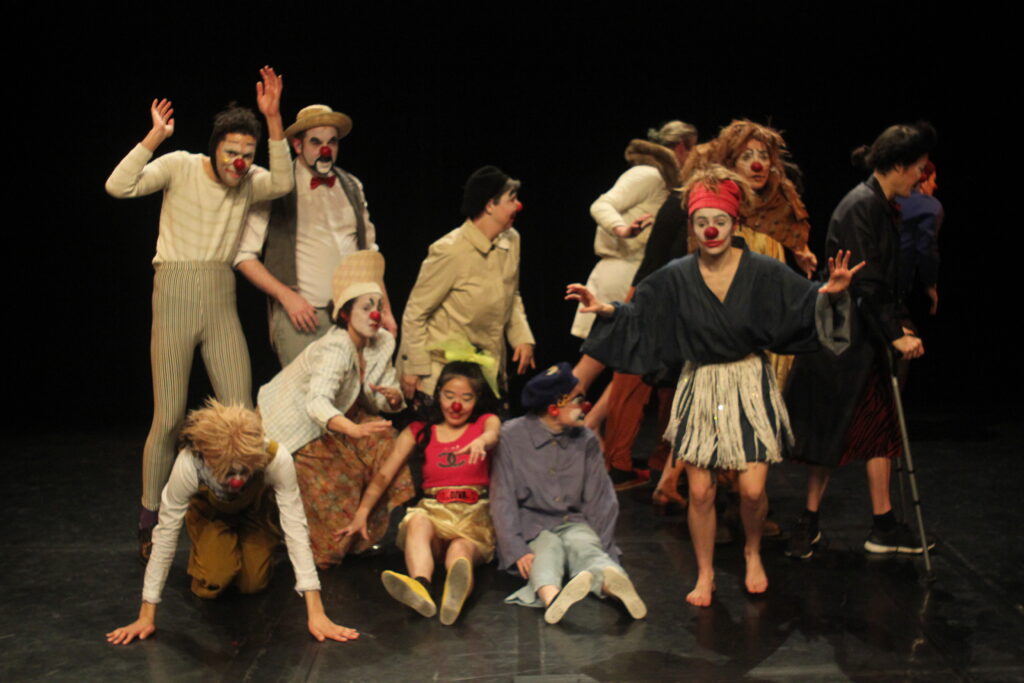 Roar circus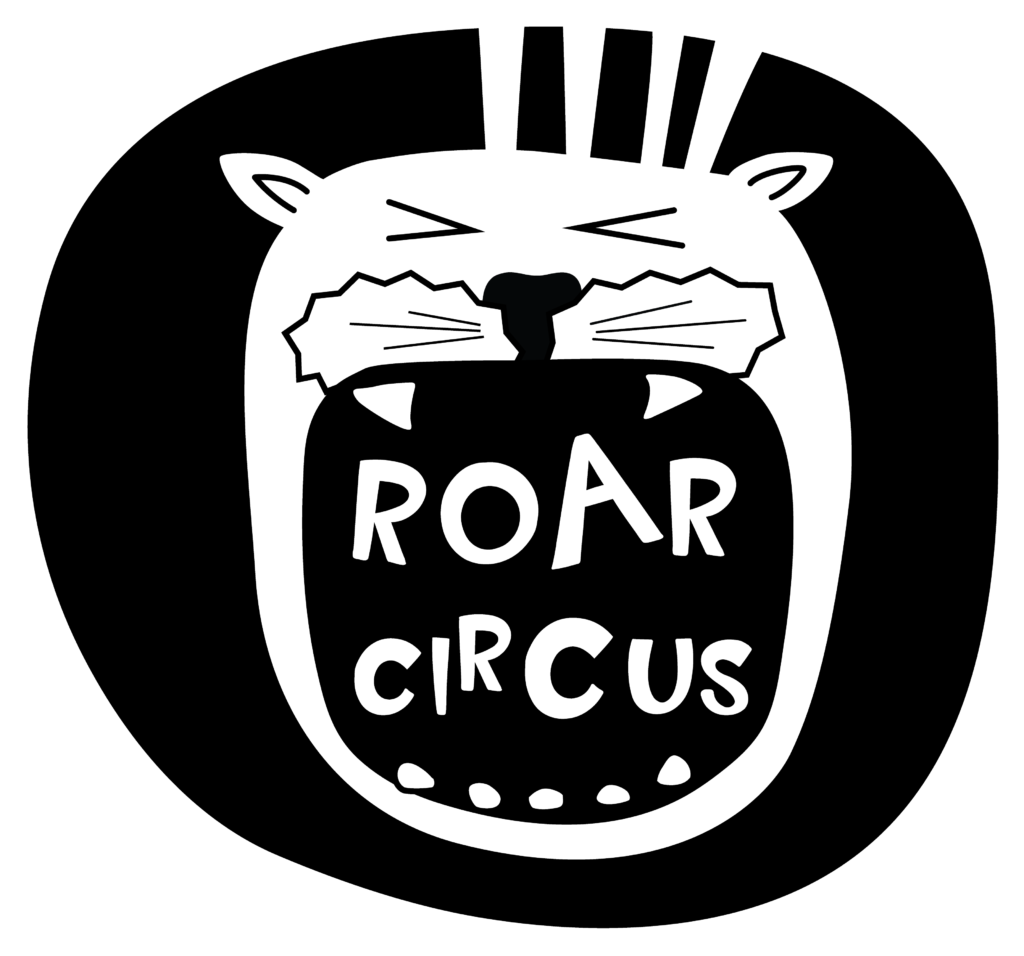 After that, I went back to Germany to work with Marc on our show The Roar Circus Show. Two weeks of residencies that ended with two shows at Zirkus Mond in Berlin.
Et qu'est-ce qui se passera en 2023 ?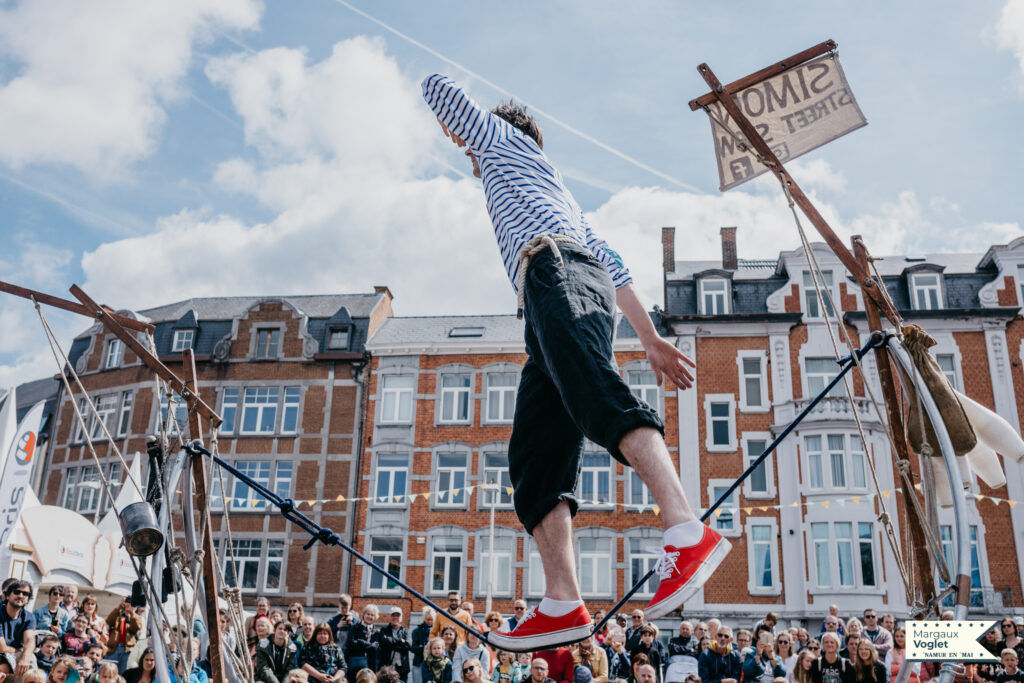 L'escale is a 30-minute street show for the youngest and the oldest. A circus tale that I have been performing in the streets and festivals since 2018.
For the first time this year, L'escale enters the schoolyards for the pleasure of elementary and kindergarten students.
The dates:
May 20th
Bibasse – Nancy (France)
May 26 to 28
kulturelle landpartie – Wendland (Germany)
June 25th
Festival Art dans la Nature – Ottignies (Belgium)
June 30th
elementary school – Poissy (France)
July 6 to 9
Festival ULICA – Krakow (Poland)
from 20th to 22nd July
Linz Plasterspektakel – Linz (Germany)
from August 23 to 26
Aurillac Festival – Aurillac (France – 15)
August 27th
Mart'in Street – St Symphorien sur Coise (France – 69)
1st of October
Ulmenhof Festival – Unterlengenhardt (Germany, baden-württemberg)
Roar Circus is a duo founded in 2019. In 2022 we created an absurd and energetic show: The Roar Circus Show. An hour of circus and silliness that we perform in circus tents and theaters. A street version will soon be ready.
Dates :
May 18th
La bibasse – Nancy (France)
May 29th
Zappelini Zelt – Nordhausen (Germany)
June 6th
Fuego de la isla – Chemnitz (Germany)
If you want to know more about Roar Circus, check out the website:
www.roarcircus.com
The street show guide
Performing in the street is my passion. So I wrote a guide to street performance.
A document gathering a lot of advice to help you to start, to improve, or to discover this world out of curiosity.
What else ?
The idea of giving clowning classes is growing in my head. I would like to start in autumn. Probably in Germany, we'll see in which city. I will keep you informed.
Don't hesitate to write me if you are interested, it will motivate me!
I will be at the European Juggling Convention in Lublin! I hope to see some of you there.
I'll probably give a workshop about street performance. And maybe you will be able to see Roar Circus during an open stage.
Thank you for reading this letter!
Know that if you answer this mail, I will receive your answer, I will be happy, and I will answer it. So don't hesitate to write me!
See you soon in the street!
Simon Moreau
www.simon-street-show.com
contact@simon-moreau.com
+33 7 82 16 70 01
@simon.street.show