L'escale
Street Show - 30 minutes
A poetic and universal story
In a wordless language, «L'escale» brings the public on an imaginary island. A sweet tale, which will
touch the youngest and the oldest.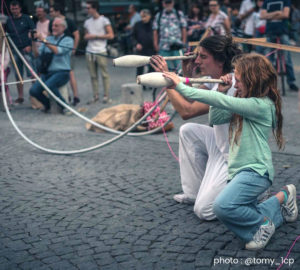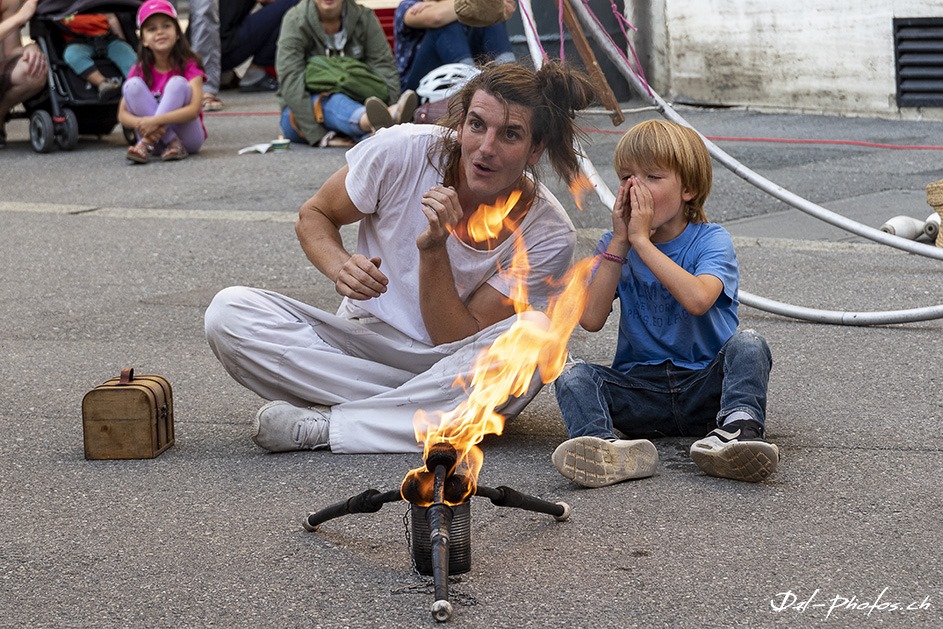 An unusual journey
From the encounter with a courageous spectator, an adventure will be born, mixing circus and
theater, in balance between dream and reality.
A audience enchanted street by street.
Since it creation in august 2018, this show has enchanted the public of the streets of more than 40 cities in Europe and many festivals including Vevey, Lenzburg and Aurillac.